Thomas Spijkerboer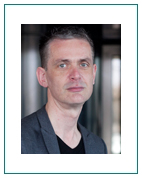 Thomas Spijkerboer worked as an asylum lawyer at the Advokatenkollektief Zaanstreekfrom 1986-1993. From 1993-2000 he worked at the Catholic University Nijmegen, where he taught courses in European Migration Law, Dutch Migration Law and International Refugee Law. His dissertation (Gender and Refugee Status, 1999) combines qualitative, quantitative and purely legal approaches. At VU University he initiated the research group on migration law in 2000. For more information see thomasspijkerboer.eu.
---
Tamara Last

Tamara completed a Masters in Migration Studies from the University of Oxford in 2012. She specialised in migration, human rights and international law during her Bachelors in Law at the University of Warwick, which included a year at the Erasmus Universiteit Rotterdam. Tamara has previously worked with the Centre for Migration Studies at the University of Ghana (on the Migrating Out of Poverty project), the UN Research Institute for Social Development (on regional governance of migrants' rights), and IOM-Nederland (on development activities of Ethiopian and Ghanaian diaspora communities in the Netherlands).
---
Paolo Cuttitta
Paolo has received a habilitation as an Associate Professor of Geography from the Italian Ministry of University and Research in 2014. He was a post-doc researcher at Palermo University (2006-2010) and a DAAD visiting fellow at Berlin's Humboldt-University (Institute of Social Sciences, 2013) and at Hamburg University (Institute of Sociology, 2011). Paolo holds an MA in Political Sciences and a PhD in Human Rights from Palermo University. During his PhD research on territorial and non-territorial borders of migration controls he visited at Tunis' Al-Manar-University (Faculty of Law and Political Sciences, 2004) and Berlin's Humboldt-University (Institute of Social Sciences, 2003). In 2011-2012 he worked as an Evaluator for the Research Executive Agency (European Commission).
---
Theodore Baird
Theodore Baird received his PhD in social science from Roskilde University and the Danish Institute for International Studies (DIIS) in Denmark. He acquired a Master of Arts in Migration Studies at the University of Kent Brussels School of International Studies (BSIS) in Belgium in 2010. He currently researches four main themes: international migration systems, migrant smuggling, border management, and Turkish politics. He is interested in theories from across disciplines and works with multiple methods (both qualitative and quantitative) to explore answers to questions about migration and politics.
---
Lisa-Marie Komp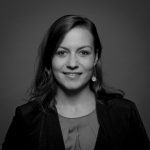 Lisa-Marie is currently PhD researcher at VU University Amsterdam, migration law section. Furthermore, Lisa-Marie works as attorney at law at The Hague bar, doing advisory work as well as litigation. She has co-founded and up until 2016 co-chaired the Interest Group on Migration and Refugee Law of the European Society of International Law. Lisa-Marie has obtained an LLM at Maastricht University and a Master's degree at the Université Capitole 1 Toulouse. She followed her Bachelor's degree in law at Leiden University, while also following courses at the University of Sydney and Deusto University (Bilbao, Spain).
---
Orçun Ulusoy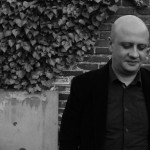 Orçun Ulusoy studied law at Dokuz Eylul University in Izmir, Turkey. As a lawyer he worked on human rights related cases with a focus on LGBT rights, asylum and migration. He was a founding member of the Association for Solidarity with Refugees in Izmir and of 'Kayiki', a network of Turkish and Greek human rights activists, researchers and lawyers working on asylum and migration issues.